Sometimes, a business offers a product or service by design, and sometimes it "drifts" into a specialty area that becomes a key part of its operations because a customer has a special request or for some other reason. With us, it was a mixture of both, and you, the customer, are the beneficiary.
We began more than 50 years ago as a distributor of industrial pumps used in a variety of fluid handling applications, and that's all we did in the beginning. Through conversations with customers, we came to understand that their pumps needed routine maintenance and emergency repair service, and that the companies and individuals providing those services weren't always reliable.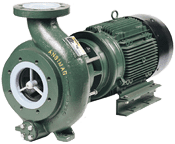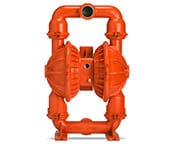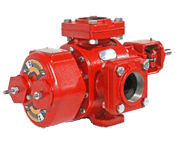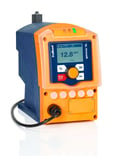 Customers also told us that sometimes the off-the-shelf pump models were not ideal as-is for their applications, and that some engineering assistance would have been helpful.
After extensive internal discussions and widespread agreement among management and team members alike, we gradually expanded our offerings to go beyond distribution because there was clearly a market need. Customers were telling us about the "pain" they were experiencing, and we took it upon ourselves to provide a "cure" so they could get everything pump-related with a single phone call, e-mail or text message.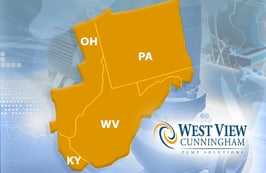 Although we did not do any formal market research, the stories our sales team would tell us, or that I would hear from customers directly, pointed to a clear need for services we were not providing, so we ramped up to offer them. The combination of stories we heard and online searches of companies or individuals in our region – western Pennsylvania, eastern Ohio, West Virginia, western Maryland and eastern Kentucky – who were providing the services and related capabilities our customers wanted from us led us to make significant investments in technical personnel, equipment and software.
If there is a lesson from our experience that I can share with others, it's that calculated risks are worth taking.
Our risks were calculated because we heard from many customers and an equal number of prospects that they needed services that we were not providing. Additionally, we knew the reputations of many of the "competitors" who turned up in our research and determined that we could outperform them in the areas of work quality, value and responsiveness.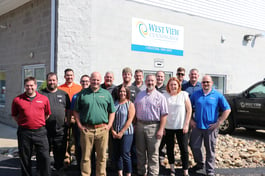 The "gamble" we took has paid off because we were – and still are – careful about who we allow to join our team. Team members are highly knowledgeable in their specialty areas, and they also have a work ethic and sense of honesty and caring that are second-to-none. As many of you may have experienced already, they will recommend a piece of equipment, system or course of action that may generate less revenue for us in the short term than an alternative would, but treating the customer's money as if it were our own has benefited us in the long run.
What's more, our entire team does whatever it takes to get the job done, even if it means being late for dinner, missing a school play, dance recital or football game on TV, or getting less sleep than usual. Customers have told us they appreciate that level of dedication, and they demonstrate that sentiment through their ongoing loyalty.
Clearly Defined Responsibilities
Many of our competitors employ jacks of all trades and masters of none. In our operations, everyone has clearly defined responsibilities based on his or her skills and preferences. Thus, some of us focus our energies on sales and distribution while others concentrate on service and repair or engineered systems, including analysis of the customer's needs, system design, and implementation and support of turnkey systems.
Although this approach may seem obvious if you work in a large company, in smaller companies people are often forced to wear multiple hats. That reality may be OK in some businesses, but in ours it's a recipe for trouble. That's because each aspect of our business requires a different set of specialized skills, and we've made a conscious effort to assemble a team of experts who can help you overcome any pumping-related challenge that you are facing.
In sales and distribution, besides making sure that customers have the pumps and pumping systems they need, as well as expanding our roster of loyal customers, we are continually looking for additional manufacturers that want to have relationships with us.
Recently, we established a partnership with WILDEN, a brand of PSG Dover, because the company makes air-operated double-diaphragm pumps that are ideal for the various process fluid and wastewater applications in which many of our customers are involved.
Our continual desire to offer customers the best selection of pumps and pumping systems has given them the peace-of-mind that the products and value-added services they receive from WVCC always reflect the best technologies and practices.
In the realm of service and repair, we are always keeping up with the latest trends and innovations to help you, the customer, maximize equipment or system uptime. We do it by keeping in close contact with the pump manufacturers whose products we carry, by reading a wide range of industry trade magazines and continual training offered by the manufacturers we work with.
Our approach to making sure our service and repair practices are always top-notch is proactive instead of reactive. That is, we do not wait for manufacturers to send us service bulletins or similar documentation. Instead, we contact them on a regular basis to make sure we always have the latest information. Sometimes, our persistence – all in the interest of our customers -- reaches a point where some of our friends in the pump manufacturing companies we do business with kiddingly respond to our calls or e-mails by saying, "Oh, you again!"
As I learned early in my career, it's always better to be ahead of the curve than behind it.
In that vein, we also hold workshops for our service team on a regular basis, and those sessions sometimes include representatives from our suppliers. Sometimes, they'll come to our headquarters in Oakdale, PA, near Pittsburgh, and at other times, we use videoconferencing.
Additionally, our repair team views videos individually or in small groups to learn about new repair techniques or how to best service a new line of pumps that we represent. To ensure that team members are receiving the training they need to stay current, we keep track of the workshops they attend, videoconferences they participate in and training materials they read. It is a lot of work, to be sure, but it's the only way to make certain our customers are getting the most value from working with us.
Another way we demonstrate our commitment to always being responsive to customers is that we have created a network of service and repair professionals who are no more than an hour from any given point in our five-state territory that includes western Pennsylvania, eastern Ohio, West Virginia, western Maryland and eastern Kentucky.
It took some doing to assemble the network, but it was well worth the effort because it has become a significant way that we set ourselves apart from our competitors.
As for engineering services, we have created a team of people who can fulfill the roles of design engineers, systems integrators and system managers. These individuals are highly familiar with what it takes to optimize the efficiency of individual pumps, as well as pumping systems, including the best use of heat exchangers, electric motors, power monitors, and various other types of process equipment.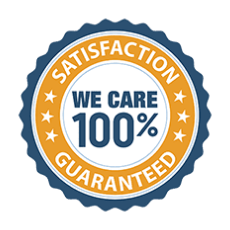 Because of our collective experience, we are familiar with almost any situation– planned or unplanned – and can bring our knowledge and expertise to bear on the specific challenges a customer faces.
Something else we offer that others do not is a 100% satisfaction guarantee. That is because we believe the only way to earn customer loyalty is to have customers like you be totally impressed by the work we perform.
Unlike other companies that we have become familiar with over the years, those words – 100% satisfaction guarantee – mean something to us, and we take them seriously because we value the relationship we have with every customer.
Don't believe me? Ask for customer references, and we will be happy to provide them. That is because the team that we have assembled and the systems that we have put in place to support them, give everyone clearly defined roles that also enable customers to know who they should contact when they need us, and to receive quick responses to their questions or requests.
Getting Down to Specifics
In case you are wondering what we can do for customers in providing them with reliable pumps and services, wonder no more. Our lines of air diaphragm, centrifugal (seal-less & sealed), compressor, positive displacement, self-priming, vacuum, and submersible/vertical submersible pumps mean that we have what is needed for any given application whether it is in the food & beverage, general industrial, mining, oil & gas, petrochemical or power generation sector, or any other market.
The manufacturers whose pumps that we represent include: ABS, Ansimag, Barmsea, Barnes, Blackmer, Borets, Burks, Corcoran, Crown, Deming, EnviroGear, FL Smidth Dorr Oliver Eimco, Gusher, HMD Kontro, MTH, National Pump, NOV, Process Systems, ProMinent, Prosser, Price Pump, Pump Service International, Rheinhutte, Roper, Sundyne, Sundyne Marelli, Sulzer, Sunflo, Weinman, Wilden, Wilo, and World Chemical among others.
We complement our pump lines with compressors, lubricants and metering devices to help you get the most out of your pumps and pumping systems.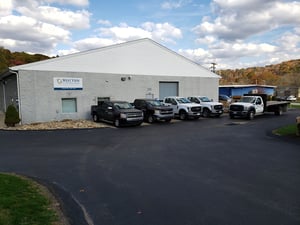 Our 24/7 service and repair capabilities include pickup and delivery, field repair and in-house service, gearbox spin testing, vibration analysis, laser shaft alignment, small part turning, milling and fabrication, maintenance and reliability training, and oil sampling and analysis. All of our technicians are factory trained and, as noted earlier, are continually expanding their knowledge and skills by keeping up with the latest technology, repair trends or techniques, and certifications.
We also offer installation and startup services, electric motor repair, stainless steel and nonmetallic baseplates, power monitors, heat exchangers, chemical feed systems, packaged systems for handling polymers, dry feedstock and other materials, and aeration equipment.
As for engineering services, they consist of design and specification, mechanical consulting and flow modeling/simulation.
In my experience, many pump suppliers say they do many or all the things we do, but they really may not. Or, for a variety of reasons, they do not do them as well.
I am proud to work with a great group of people and so many wonderful customers every day.
Whether you are an established customer or are thinking about doing business with us for the first time, we are interested to know how we can put our passion and expertise to work for you.
Let us know if you have a pump-related challenge that you would like us to help you meet, or a question or comment about this piece, or anything else having to do with pumps, pumping systems, service & repair or engineered systems.