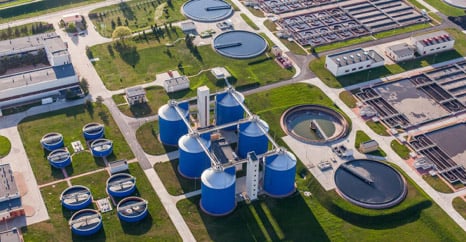 Since we celebrated Earth Day in April, we wanted to take the time to highlight a few ways our organization ensures we do our part to be as environmentally responsible as possible while operating our company.
At WVCC, we know that committing to environmental responsibility means increased efficiency and lower costs for us and for our customers, both. We value taking proactive measures to be a conscious and energy-efficient company. Our sealless pump technology, for example, emits zero emissions. We aim to reduce chemicals and waste with our services, such as providing thorough, long-term solutions to pumps that are leaking harsh chemicals.
We also value energy-efficient technology and pumps. This is why our trained technicians offer assistance to measure pumps' efficiency. A measurement of a pump's efficiency not only can help a client maximize their profits, but also make the most of the pump's energy. Did you know preserving pump energy can also decrease greenhouse emissions?
No matter the service we are providing for clients (i.e. installation or design engineering services), we make sure to complete the project with cost, energy, and environmental efficiency in mind.
Our Sustainable Partnerships
WVCC promotes sustainability by partnering up with companies that parallel our values and beliefs. A few products we carry that highlight sustainability are Roper, ProMinent, and Wilo pumps.
Roper Pumps takes proactive measures to be a sustainable company internally (using energy efficient lighting and administering water reduction programs), and their products reflect their efforts. The Roper V-Series was created for extremely safe transfer of toxic liquids, which is great for environmental concerns.
ProMinent is another company we are proud to work with because of their sustainable efforts. ProMinent's primary means of business is to develop and manufacture components and systems for metering liquids, and solutions for water treatment and water disinfection. ProMinent is focused on producing not only cost-effective products, but ones that are environmentally sustainable as well.
Wilo Pumps is dedicated to maintaining their credibility with the environment, along with providing pumps that are the most energy efficient. In fact, Wilo USA LLC has an environmental policy which explains that the company is "committed to protecting our environment and natural resources during production of our products." Wilo Pumps also strive to "control and maintain low emissions, and minimize risk for spills by controlling, containing, or elimination."
More About WVCC
If you would like to learn more about the measures we take to be an environmentally-conscious and energy-efficient company, please visit our website or call us at 724-307-3773.