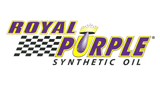 Did you know West View Cunningham is a proud partner of top industry synthetic oil supplier Royal Purple? In 2016, Markwest Energy switched all of their lubricating needs to Royal Purple's products. And now, Royal Purple will be coming to the Markwest locations in the Western Pennsylvania area, including the Markwest Energy locations that WVCC service.
In case you are unfamiliar with Royal Purple and their product, we'll give you the full run-down as to what Royal Purple is and what it does for the pump industry.
Royal Purple's synthetic oil and synthetic lubricants are "formulated to maximize performance in real-world applicants." These real-world applicants include the Marines, the automotive industry, racing, snowmobiles, and yes, even the industrial pumping industry. The company's line of "high performance lubricants, oils and greases is specifically engineered to handle the world's toughest industrial applications."
To make our base oils even stronger, our industry experts have used proprietary additive technologies to create a variety of specific industrial lubrication products that "outperform other synthetic and mineral-based oils, including in the most extreme environments."
In fact, Royal Purple's industrial lubricants has "consistently delivered a "higher level of performance across a wider range of equipment than any other line of synthetic lubricants." No other line offers increased productivity while being so cost-effect.
To get a better idea of how Royal Purple stack up to its competitors, check out this video of an oil film strength test using Royal Purple's Synfilm product.
If you want to learn more on how WVCC uses Royal Purple to service pumps, check out Royal Purple's industrial product and consumer pages, as well as our website! For any inquiries about our partnership with Royal Purple or how it's used, please call us at 724-307-3773.