With so many different types of products and brands available, finding the right pump for your operations can be challenging. How do you know if you're buying the right one? First, you should understand the basics. In general, there are two broad categories that pumps can fall into: sealless pumps and mechanical pumps.
Mechanical Pumps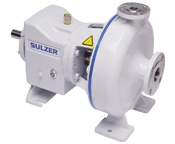 Mechanical pumps such as a centrifugal pump have been around longer than sealless pumps and are the more traditional option. These pumps are actually designed to leak, which is the biggest difference between mechanical and sealless pumps. Mechanical pumps are designed to leak because it helps lubricate the pump. They are commonly used to pump water. When pumping corrosive or hazardous fluids, the mechanical pump is likely not your best option.
"Pumps over time and history have been designed so that they would leak, that's how they lubricate the product," Tom, WVCC president, said. "The product that lubricates that pump might be some really, really hazardous fluids and those kinds of things leaking onto the ground or spraying out of a seal on a pump is very hazardous."
Mechanical seal pumps also require more maintenance than sealless pumps. The longer the pump operates, the more likely the seal will deteriorate and leak even more. Not only could this negatively affect the surrounding environment, but it also causes a decrease in efficiency. While mechanical pumps aren't the best option for pumping hazardous materials, there are still some cases where a mechanical pump is preferable, such as pumping water from wells, filtering an aquarium, and for the car industry (water-cooling and fuel injection).
Sealless Pumps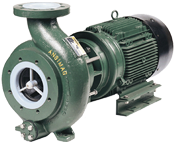 A common problem many customers have involves finding pumps that can safely handle hazardous fluids. That's why WVCC partners with suppliers of magnetic sealless drive pumps. Sealless pumps don't require a seal because the wet end of the pump and the motor are contained separately. The sealless technology eliminates the need for a seal altogether making it safer and more environmentally friendly. Sealless pumps are also easier to use and require less maintenance.
When it comes to proper pump selection, maintenance, and repair, there's no one better to ask for assistance than the team at West View Cunningham. No matter what type of fluids you're handling, our team knows the products better than anyone and can work with you to determine or recommend the best one for your operation. We solve problems and we're trained to do it. Feel free to contact us with any questions!